Blog Archives
Posted by suzanne on May 4, 2017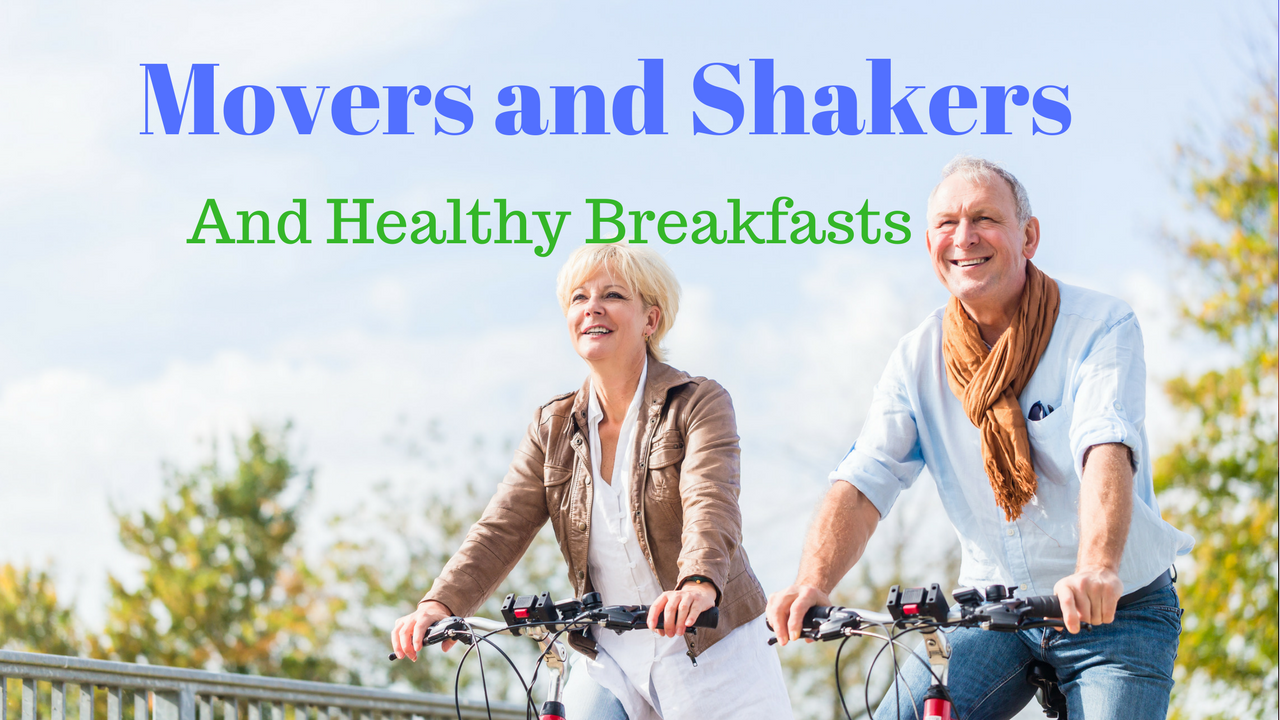 People share with me that they want to continue to be active and engaged in the community. They want to create a retirement lifestyle that they can enjoy for the next few decades. They envision and anticipate spending time in volunteer or paid work roles, engaged in travel or pursuing leisure and recreation activities during their retirement. Some individuals expect to accomplish all of the above, which is wonderful.
Being active and engaged requires good energy to start the day.
With active living, it is especially important to select foods that are healthy and nutritious. In addition, individuals want to take better care of themselves.
Which foods provide good nutrition? After discussing nutrition and diet with my colleague Sandra Crowe, Registered Holistic Nutritionist, we decided to create a joint video blog about healthy breakfasts that individuals can choose for an energetic day. This will assist people who are eager for knowledge and information conducive to an active lifestyle and increased healthspan.
View the video to learn more about the ways to emphasize high protein and low carb healthy breakfast options.
Movers and Shakers and Healthy Breakfasts
It is important to have enough energy for the day. It all starts with a healthy breakfast.
You can sign up for Sandra's blog at http://www.fitkitchendiva.com

Category: Active Engagement, Aging, Health and Wellness, Life and Living, Longevity, New Retirement

Post Tagged with
Diet and Nutrition
,
Engagement
,
Exercise
,
Health
,
Healthspan
,
Income and Lifestyle
Posted by suzanne on Apr 30, 2017
Thanks to our aging population, increasing numbers of people are reaching mid-life. They have made it to a certain age and realize they need step it up a bit to maintain their health. Some decide they need to work harder in order to become healthier.
In fact, people are paying more attention to the benefits of healthier, more active lifestyles across the lifespan. It is possible to improve health by working at it. The objective is for people to have not only increased lifespans, but increased healthspans. The approach of using the seven dimensions of active aging can help.
The seven dimensions of active aging is a model for health and wellness. I often share this model when people are interested in learning more about health, wellness and aging and want to understand how to live fuller, healthier lives. This model helps people to design a rich, well-rounded lifestyle and set goals for health and wellness.
The seven dimensions of active aging are the key areas to be aware of for healthy aging in order to improve the quality of life as individuals age. The seven dimensions of health and wellness are:
Cognitive – brain health
Physical – body fitness and sexuality
Psychological – emotional health
Social – relationships and social connections
Spiritual – divine, psychic and transcendent
Occupational – vocation, work and calling
Environmental – the natural and build world
With this holistic approach to health and wellness, these dimensions are interconnected to create the whole person and their life. Being active and engaged helps individuals by stimulating at least one, and often, many of these dimensions. It is important to live a balanced lifestyle so that each of these dimensions are developed or stimulated. This is what individuals strive to achieve.
The Canadian population is aging and there are more older adults than previously. People are also living longer today than ever before. They want to live longer and healthier lives. They want to maintain or even improve their health and are paying more attention to health and wellness in order to achieve health-related goals and objectives. Healthspan is very important. The seven dimensions provide a broad perspective of the best ways to think about health and wellness. In addition, the dimensions indicate the areas for improvement in order to live healthier, more satisfying lives.

Category: Aging, Aging Population, Health and Wellness, Life and Living, Longevity, Relationships, Work

Post Tagged with
Aging
,
Aging Population
,
Education
,
Engagement
,
Health
,
Healthspan
,
Lifespan
,
Seven Dimensions