Monthly Archives: November 2017
Posted by suzanne on Nov 28, 2017
People are sometimes interested in mentoring opportunities in their community. A mentor is someone with experience, knowledge and skill who provides guidance to someone. A mentor helps others develop and grow to their full potential.
Mentoring may be part of your redirection journey.
Being a mentor is a powerful role because of the possibility of having a large influence on someone and assisting them in a meaningful way. It is very exciting to be a part of someone else's success and achievement.
Where can mentoring opportunities be found?
It takes time to research and find mentoring opportunities. Here are three tips.
1. First, assess what skills and expertise you have to provide to someone. Where will you be most useful and valuable as a mentor? Find organizations and associations where you can use your skills and expertise. Contact them and find out more about what they do and how they develop and train new members or new hires.
2. Mentoring can provide benefits to both the mentor and protege. It is a teaching and learning opportunity for both individuals. While the mentoring relationship is mutual, usually the emphasis is placed on what the proteges gain. In fact, a common bit of wisdom is that mentors walk three steps behind and keep their protege in the limelight. This is a lovely way of emphasizing the importance of helping the protege to shine. In other words, mentors receive accolades for their skill at guiding, counselling and advising while cheering and applauding the protege. In addition, outcomes related to protege achievement are usually measured in a formal mentoring program. More recent work has begun to examine mentor outcomes and goals. This is an interesting direction for research.
3. It may be possible to leverage a mentoring role into a paid opportunity. This may take time and negotiation; however, sometimes an organization requires a teacher/mentor in a formal role to guide and nurture skills and knowledge development in the younger generation. If you find the right fit and prove your value to an organization, you might find this type of role both personally and professionally rewarding.

Category: Active Engagement, Aging, Career, Intergenerational, New Retirement, Redirection, Relationships, The Redirection Project, Work
Posted by suzanne on Nov 10, 2017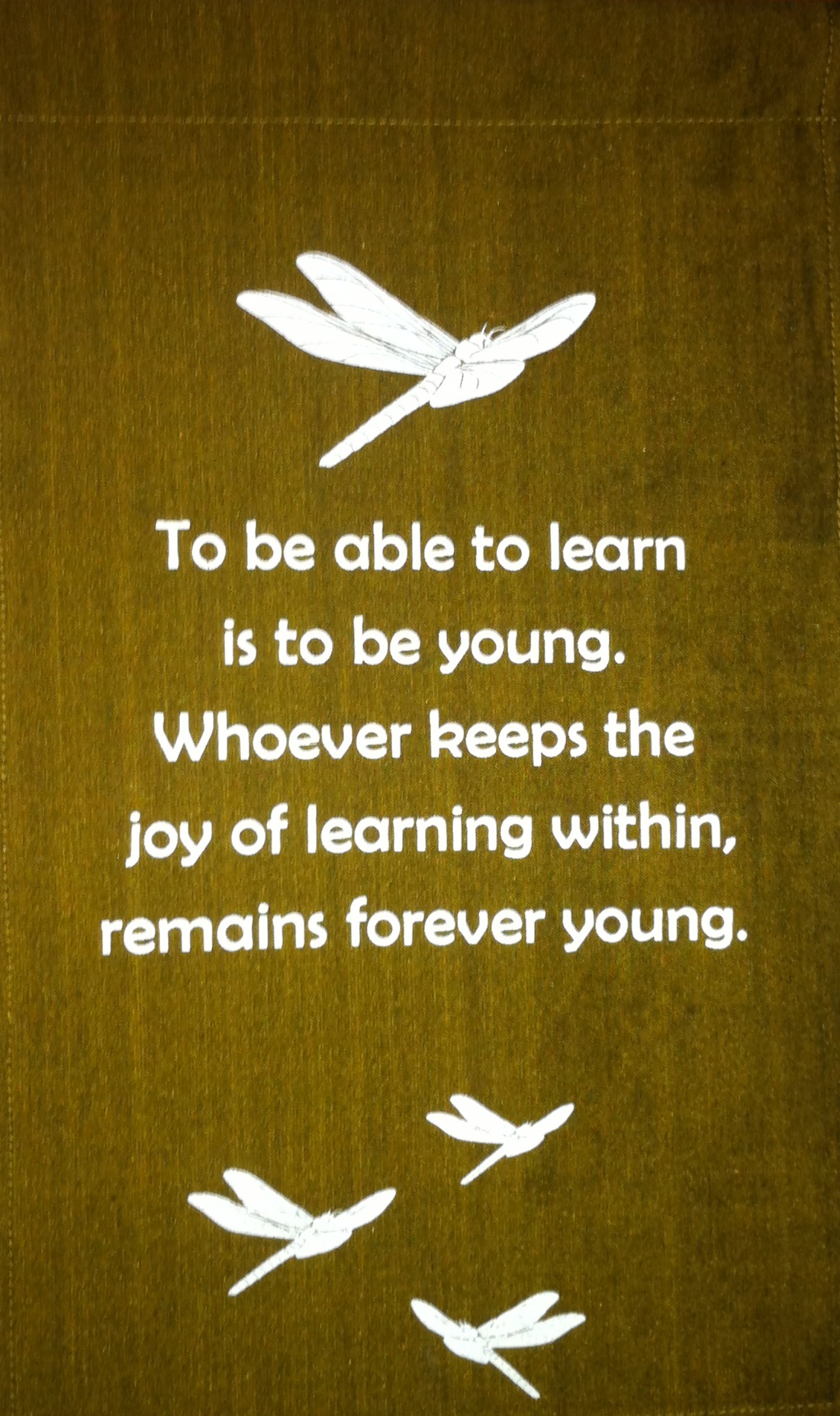 You are never too old to learn. In other words, you never stop learning. There is something new to learn everyday.
Moreover, the benefits of learning are many. Lifelong learning opportunities provide social connection, mental stimulation and a sense of purpose.
Learning helps people to expand their horizons. Learning fuels personal growth and development. Furthermore, advances in personal development stimulate learning.
Every community needs to provide lifelong learning options for mature residents. In some areas and locations, there are lifelong learning and Third Age Learning Groups. There are also learning programs offered through municipal park and recreation centres, school boards, seniors' centres and other community organizations. Furthermore, in Canada, book clubs are a favourite way to learn and connect with others.
Learning is an important later life pursuit. Intellectual and personal growth are a critical for healthy aging.

Category: Career, Lifelong Learning

Post Tagged with
Aging
,
Aging Labour Force
,
Engagement
Posted by suzanne on Nov 5, 2017
People sometimes ask me, "Are there ways to enhance motivation?" It can be difficult to keep trying to find new work opportunities or your 'redirection' when there are significant barriers and obstacles in the way.
It is important to find ways to motivate yourself to reach toward your goals and objectives. What are the best ways to enhance motivation?
Here are six tips:
Set your Ikigai. Ikigai is pronounced 'ee-kee-guy' and is your reason for being, or your reason to get up in the morning. This is a Japanese term that I learned after reading Neil Pasricha's book The Happiness Equation. An Ikigai is like the 'la raison d'être' in French. Write out your Ikigai. Put it where you can see it first thing every morning.
Set small, measurable goals or objectives. Write them down. Then, track your progress on a weekly basis.
Choose a mantra. Use a mantra, motto or quote that connects to your goals and speaks to you. The mantra can motivate and help spur change. It points to where you are going. Pick a mantra that makes you want to reach your goals and keep moving forward.
Select a touchstone, an image to ground and inspire you. Choose a visual image or object that makes you want to keep striving towards your goals.
A social network can be a good source of support and encouragement. Share your goals with your family and closest friends, or more publicly with colleagues, friends, neighbours and your broader social circle or network.
Get out and spend time everyday with nature. This regularly creates reflective time in your life to help you design, review and evaluate goals and to think about your objectives.
Good luck!

Category: Aging, Career, Economic Issues, New Retirement, Redirection, Work