Posted by suzanne on Apr 12, 2017
There is a realignment of work and retirement in society as the population ages. It is a growing trend. Older adults are continuing to work past traditional retirement age.
CBC's The National followed a couple of Canadians as they reflected on their decision to keep working into their later years. They found work opportunities for their 'next act' that help generate an income and maintain their lifestyle. Furthermore, their work is personally fulfilling and meaningful to their community.
Benefits go beyond the paycheque; working keeps people active and engaged. It was also nice to hear another perspective on the benefits of hiring mature workers.
I coined the term redirection to refer to the new stage of career as people transition into new pursuits and occupation to stay engaged and continue to work. Redirection is an alternative to retirement. It is an exciting time of life. New possibilities are investigated and explored. Older adults discover that their skills and competencies are transferable. My new documentary film explores five people's experiences with redirection.
CBC News discusses the trend towards delayed retirement. Provinces like Nova Scotia and New Brunswick are already rethinking and implementing policy to address this new trend.
It is time to rethink government policy to consider the ways people are and can work longer and what this means for social structures and institutions in Canada.

Category: Active Engagement, Aging Population, Aging Workforce, Career, Economic Issues, Family, Health and Wellness, Intergenerational, Life and Living, Longevity, New Retirement, Relationships, Social Policy, The Redirection Project, Work

Post Tagged with
Aging Population
,
Business and Seniors
,
Documentary Film
,
Employment
,
Experienced Workers
,
Finance and Economics
,
Health
,
Income and Lifestyle
,
Later Life Work
,
Mature Workers
,
Mature Workforce
,
Meaningful-Later-Life-Work
,
New Retirement
,
Redirection Project
,
Retirement Trends
,
Skills
,
The Redirection Project
Posted by suzanne on Aug 15, 2013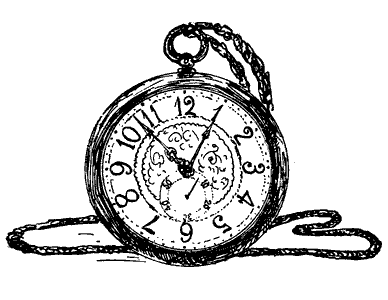 Individuals are busy people. Life keeps people busy. Everyday while trying to fit in demands, responsibilities and obligations and going about life, individuals adjust their schedules, prioritize and re-prioritize.
Daily, it often seems, many have to hit stop and reset as the path of life takes unexpected turns. Plans become scrambled. Something requires our attention; sometimes it is completely unexpected, sometimes it is a request from a loved one. There is a realization that something needs to give and we need more time to accomplish what is most important or something highly critical needs some attention. But it requires that time and energies shift so we can devote more time to another area of life that has become a critical priority.
Individuals are always trying to re-balance during the journey of life. Change is constant. Individuals are always re-assessing, re-aligning and re-jigging. Thus, goes the dance of life, as we shift, spin and spiral towards one thing and away from another. The dance is constant, no matter what age or stage of life. Even in later life, the freedom to choose commitments and activities does not mean that the dance does not continue. We are always seeking to fine tune and adjust lives to fit in time: with friends, for ourselves, with a loved one and for work and productive activity. The dance of life that is required is never-ending and the most resilient of us endure with a sense of humour as we parcel out time.
It all comes down to time and managing our time to do what we most want to do, what we have to do and what is necessary. Somehow, time seems to move faster as we age.
Dear Readers – What are your impressions of time and the flow of time? What are your thoughts on the shifts and changes of balancing life?
Here's to the 'tick, tick, tick' as we dance through life!

Category: Active Engagement, Aging, Career, Family, Health and Wellness, Work