Posted by suzanne on Aug 15, 2013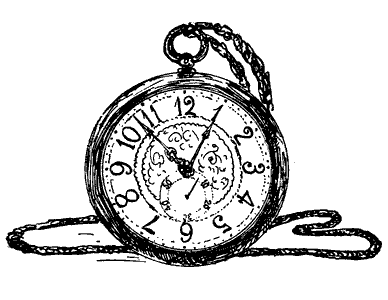 Individuals are busy people. Life keeps people busy. Everyday while trying to fit in demands, responsibilities and obligations and going about life, individuals adjust their schedules, prioritize and re-prioritize.
Daily, it often seems, many have to hit stop and reset as the path of life takes unexpected turns. Plans become scrambled. Something requires our attention; sometimes it is completely unexpected, sometimes it is a request from a loved one. There is a realization that something needs to give and we need more time to accomplish what is most important or something highly critical needs some attention. But it requires that time and energies shift so we can devote more time to another area of life that has become a critical priority.
Individuals are always trying to re-balance during the journey of life. Change is constant. Individuals are always re-assessing, re-aligning and re-jigging. Thus, goes the dance of life, as we shift, spin and spiral towards one thing and away from another. The dance is constant, no matter what age or stage of life. Even in later life, the freedom to choose commitments and activities does not mean that the dance does not continue. We are always seeking to fine tune and adjust lives to fit in time: with friends, for ourselves, with a loved one and for work and productive activity. The dance of life that is required is never-ending and the most resilient of us endure with a sense of humour as we parcel out time.
It all comes down to time and managing our time to do what we most want to do, what we have to do and what is necessary. Somehow, time seems to move faster as we age.
Dear Readers – What are your impressions of time and the flow of time? What are your thoughts on the shifts and changes of balancing life?
Here's to the 'tick, tick, tick' as we dance through life!

Category: Active Engagement, Aging, Career, Family, Health and Wellness, Work
Posted by suzanne on Feb 14, 2013
Clearly, later life careers and career options require change. Longevity, greater health and education and financial realities have all contributed to this social imperative to revisit later life career and career planning.
Individuals are working longer. They are embracing productive and engaging roles that they find stimulating and meaningful.
Despite this, career and career development during later life are not often discussed. Seasoned workers, with the skills and talent they bring to the workplace, continue to have much to offer – even as they approach the traditional age for retirement.
More individuals are looking for new career options for the second half of life. They aren't ready to be tapped on the shoulder and told it is time to go. Older workers who remain with their employers are often dismissed and neglected when it comes to career development, talent management and training and development. What we should be seeing instead is more attention to these issues.
In addition, there is much more opportunity for innovative talent management programs for older workers, such as transition and knowledge transfer strategies and succession planning – all of which support employer and employee interests. This is good for a healthy economy, a productive workforce and a stronger Canada.
My work addresses the career development of older workers and demonstrates why this is important for healthy aging. I believe that individuals will continue to be connected to the workforce in various ways; thus, we need to rethink organizational processes and procedures that slowly move older workers aside. We need to be more innovative with regard to the ways individuals can contribute and be productive.
I notice a growing interest in baby boomers and career. It is always refreshing to discuss issues with others who share a similar perspective. Dear readers – I would enjoy hearing about the issues you see in society and in the workplace. Please share any good examples of best practices that stand out for you.

Category: Active Engagement, Aging, Career, Longevity, Work

Post Tagged with
Aging
,
Employment
,
Engagement
,
Society
,
Well-being
Posted by suzanne on Feb 8, 2013
Last week, I was in Ottawa attending and presenting at Cannexus13. This is the annual conference for individuals in career services (e.g. career counsellors and career coaches) and academics who study career and career-related issues.
It is no surprise that a growing number of individuals attend this conference every year; career and occupation are important not only for financial security and life style; they are critical for identity and self-esteem and a big part of life.
My interest is in older workers and their career and occupation as well as in the transition to retirement. I am not sure that employees and employers are on the same page when it comes to these issues. I am seeing a growing divide in attitudes and expectations between older workers and their employers and society in general.
The most progressive employers are doing innovative programing for retirement planning as well as providing a bouquet of options for the transition to retirement. Through my presentations, I discuss my model of the new retirement and describe various inspiring examples of retirees who are finding meaning, fulfillment and purpose during the second half of life. These individuals and their experiences are motivating and can help encourage others to seek out options that provide renewal and rejuvenation. This is because the second half of life is an opportunity to 'seize life'.

Category: Career, Health and Wellness, Lifelong Learning, Longevity, Work

Post Tagged with
Aging
,
Community
,
Employment
,
Engagement
,
Intergenerational
,
Learning
,
Society