Uncovering Stories About Redirection
Posted by suzanne at March 23rd, 2016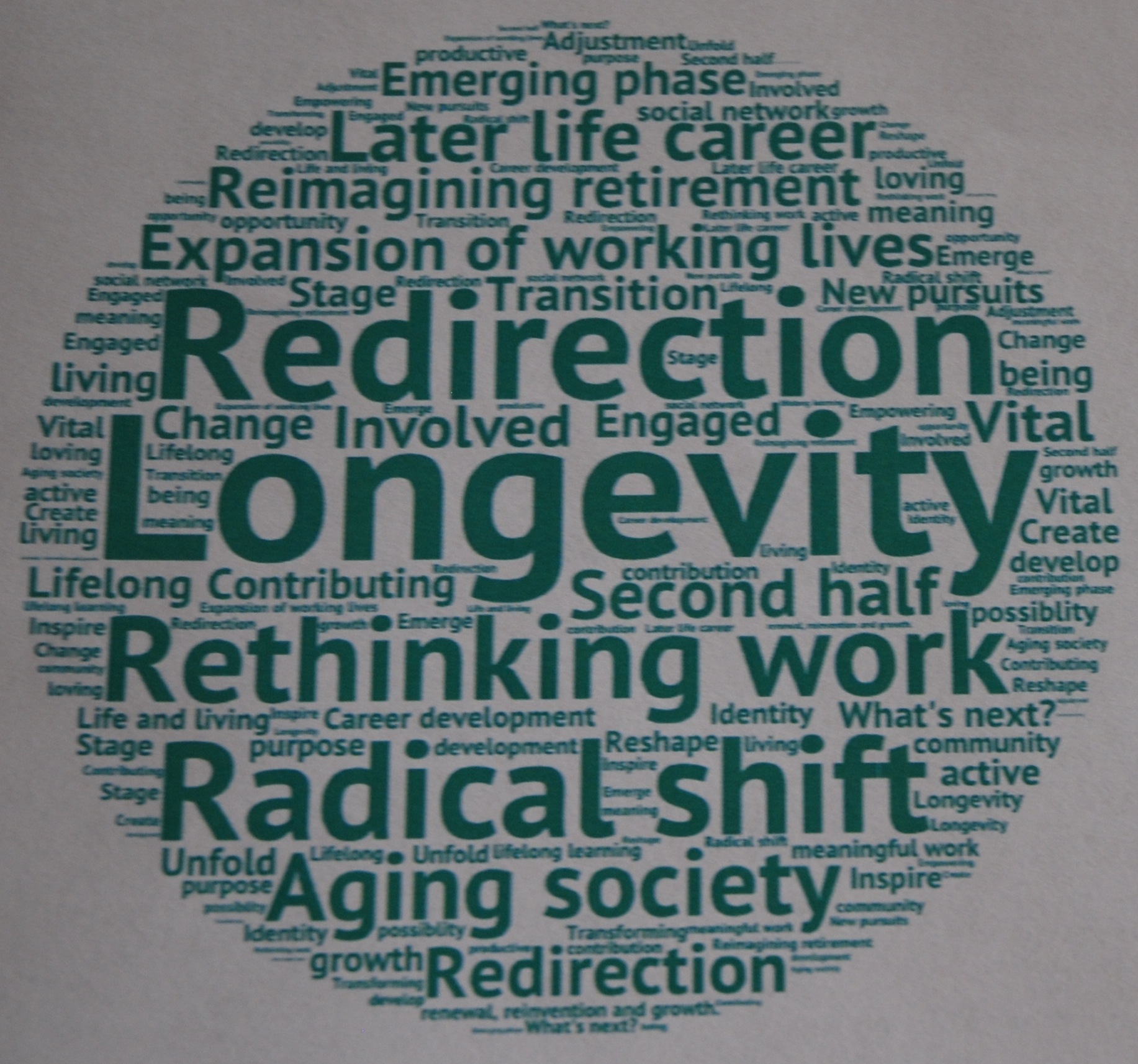 Courage. Change. Challenge. Opportunity. Reinvention. Empowerment. These words come to mind when thinking about new career directions during the second half of life.
More people are expecting to work longer or are considering later life employment. In fact, greater longevity has combined with a rethinking of work and income options.
As a new stage of later life career development, redirection helps individuals think about this transition process. It assists with the steps involved in making a career shift.
In addition, redirection helps identify self-awareness and self-knowledge. Reflection is required during this career stage. It helps people see how far they have come and where they are going next.
The redirection story collection continues until March 25th, 2016. The online survey will be open until the end of May 2016.
To participate in the Redirection Project, please visit www.MyRedirection.com.

Category: Aging, Aging Workforce, Career, Economic Issues, The Redirection Project